Composite Heat-Insulating Fire-Resistant Glass – The New Standard In Building Safety
---
Composite heat-insulating fire-resistant glass is a fantastic innovation in the construction industry. Its advanced technology combining heat insulation and fire resistance benefits buildings and their inhabitants in many ways.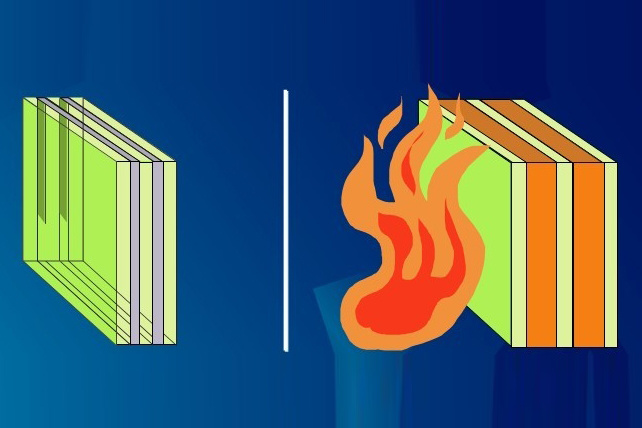 This type of glass is composed of multiple layers of glass and advanced heat-resistant materials, making it highly durable. The composite glass can withstand intense heat and even direct contact with flames, which reduces the risks of structural collapse during emergencies such as fires.
Apart from being highly fire-resistant, composite heat-insulating fire-resistant glass also provides great thermal insulation, another crucial element in safe building construction. The glass panels maintain stable interior temperatures year-round. This feature results in energy savings, making buildings more energy-efficient and sustainable.
The technology behind this glass is revolutionary, utilizing advanced materials and techniques in its production. It is tested to withstand temperatures of up to 1000°C, which is ideal for buildings such as airports, hospitals, hotels, and commercial buildings.
The composite heat-insulating fire-resistant glass is also fully compliant with building regulations and safety standards with a high Class A fire rating. The glass is designed with maximum safety in mind, as it isolates a potential fire and prevents it from spreading.
In addition to its safety and energy efficiency benefits, this composite glass also provides enhanced aesthetics to buildings. The glass has a clean and modern appearance, which greatly enhances the visual appeal of the buildings it is used in.
In conclusion, composite heat-insulating fire-resistant glass ushers in a new era of building safety. With its advanced technology, durable construction, and energy efficiency benefits, it provides the ideal safety and aesthetic solutions for modern construction projects. Architects and builders can confidently incorporate the composite heat-insulating fire-resistant glass solution into their designs, providing a safer and much more energy-efficient built environment.
Composite Heat-insulating Fire-resistant Glass
---